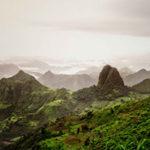 Arba Minch University, College of Medicine and Health Sciences
I. General Information
Name of host institution
Arba Minch University, College of Medicine and Health Sciences
Address of host institution
Nech Sar campus , 7 KM from main campus
Arba Minch
Name and email address of focal point in host institution
Tamiru Shibiru (MD,Internist)
drtamshib1@gmail.com
Background information about host institution
Arba Minch University (AMU) was established in 1996 E.C at the premises of the former Arba Minch Water Technology Institute (AWTI), which was established in 1978 E.C. Currently the university is organized in to one institute, six Colleges and four schools. Among the colleges, College of Medicine and Health Sciences (formerly known as Faculty of Health Sciences) was established in 2000 E.C to respond for national demand of human resource deficit in health sciences. The College, at present (2016/17), is the home for more than 2300 students in six departments and one school: School of Medicine, Public Health, Nursing, Medical Laboratory Science, Midwifery, Aesthesia and Medical Radiology.
II. Position Information
Organizational unit/ Department
Arba Minch University, College of Medicine and Health Sciences
Duration of assignment
To be decided
III. Objectives of Assignment
Outcomes
well organized teaching and referral hospital
Increased number of graduate program
Increase Community based education and service learning
Enhance Clinical service for the community
IV. Responsibilities and Accountabilities
Main tasks include:
Identifying gaps in academic, research and service and support in soliciting resource from potential donors
Conducting lab based and advanced research
Facilitate Joint and collaborative research proposal development
Providing lectures and trainings to students, on life skills, self-assertiveness, study skills, entrepreneurship, volunteerism, ethics, women empowerment, etc
Providing trainings for the faculty in teaching methods(class room & clinical), clinical simulation, problem-based learning; curriculum development, communication including English language trainings and other innovative teaching approaches
Providing trainings for the faculty in research methods, grant writing, scientific writing skills; research proposal writing, research ethics, critical thinking; etc
Mentoring of the faculty to enhance academic and research capacity and performance;
Facilitating remote access to resources (virtual labs, publications, webinars, etc) & support to enhance institutional knowledge management
Providing leadership & governance training for members of the management;
Provide  medical services at affiliate Hospitals
Support in establishing strategic partnership between Netherland based institutions and networks &
Support in facilitating special trainings & exposure visits of Staff of Arba Minch University, College of Medicine and Health Sciences to NL Hospitals, Technologies & Research Facilities
V. Competencies
The CD4D participant is expected to demonstrate the following competencies:
Behavioural:
Accountability – takes responsibility for action and manages constructive criticisms
Client Orientation – works effectively well with client and stakeholders
Continuous Learning – promotes continuous learning for self and others
Communication – listens and communicates clearly, adapting delivery to the audience
Creativity and Initiative – actively seeks new ways of improving programmes or services
Leadership and Negotiation – develops effective partnerships with internal and external stakeholders;
Performance Management – identify ways and implement actions to improve performance of self and others.
Planning and Organizing – plans work, anticipates risks, and sets goals within area of responsibility;
Professionalism –  displays mastery of subject matter
Teamwork – contributes to a collegial team environment; incorporates gender related needs, perspectives, concerns and promotes equal gender participation.
Technological Awareness – displays awareness of relevant technological solutions;
Technical:
Delivers on set objectives in hardship situations;
Effectively coordinates actions with other implementing partners;
Effectively interfaces with government officials of appropriate level
VI. Education and Experience
Specialized Doctorate degree in Pathology (Pathologist), Radiology (Radiologist); PHD degree in Public Health and related field
MSc degree in Biomedical Engineer, Hospital and Health Care Administration, Health Information Technology, Ophthalmic Nursing, Neonatal nursing or any other related field.
Experience
Minimum of two years of professional experience in higher academic institutions and/or teaching and referral hospital
Experience in Pedagogy and Curriculum development
Experience in providing different life skill development,  leadership and management trainings and mentorship activities
Knowledge of research methods/techniques, data analysis
Experience in conducting research/ lab based and Advanced research , providing lectures at higher education, organizing workshops, seminars and short term trainings
Experience in partnership building
Demonstrated experience in project management and implementation
VII. Language requirements
Fluency in English and Amharic is required, Knowledge of other languages is advantageous.