Workshop: "Water, Capacity building and Peace in Afghanistan"
Date and time:  June 6, 2018 13:30
Location:
Franklin Hall (FZA2.050);
Second floor of the faculty of Applied Science (As / TNW Zuid; building 58)
Van der Massweg 9
2629 HZ Delft
Please find the direction and a map of the venue through following website.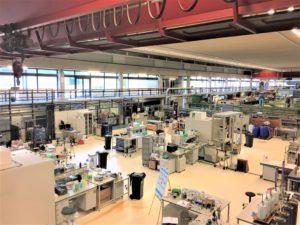 IOM the Netherlands is very pleased to invite you to the workshop "Water, Capacity building and Peace in Afghanistan" scheduled on June 6, 2018 at the Delft University of Technology. The workshop is a joint effort of the Delft University of Technology and the IOM.
The workshop focuses on the importance of educational assistance for capacity building in the water sector in Afghanistan.
The head of Water Management Department at the Delft University of Technology, Professor Luuk Rietveld, will inaugurate the workshop and Martin Wyss, Chief of Mission of IOM in the Netherlands will address the Closing Ceremony.
During the workshop following themes will be discussed:
The importance of water and water management for developing countries
The role of the Netherlands in the reconstruction and redevelopment of Afghanistan
The importance of organisational assistance for capacity building in Afghanistan
The role of Diaspora in capacity building of institutions in Afghanistan
The water challenges in Afghanistan and its effect on peace in Afghanistan and the surrounding countries
Water systems and ancient sustainable water systems in Afghanistan: past, present and future.